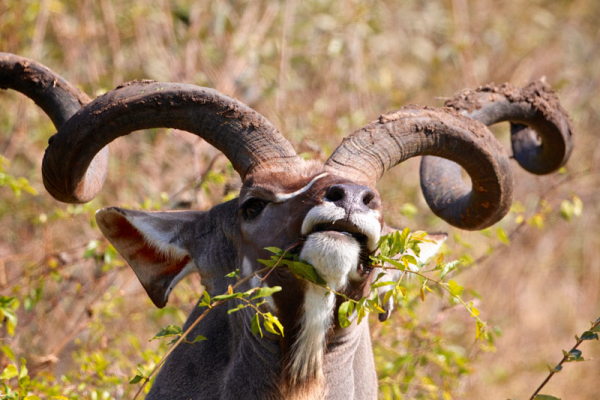 In South Africa's Eastern Cape, Huntershill Safaris offers a unique hunting experience. This large game farm of 55,000 acres offers trophy hunting, bow hunting, fishing and wing shooting.
Huntershill is owner managed and run. Their hands-on approach means that there is always one of the owners on site to welcome guests and ensure that every stay is enjoyable and that high standards are maintained.
While hunters can always put together their own bag list of species, Huntershill offers a number of safari packages that are significantly discounted below traditional pricing.
One of our favorites is the "Managers Package." This 7-day hunt includes all of the usual: accommodations, meals, 1x1 guide, field prep, skinning, daily laundry service, and airport pick up and drop off as well as the following species: kudu; gemsbok: blue or black wildebeest; Impala; blesbok; and cape bushbuck.
The Manager's Package is inclusive of all daily and trophy fees for $7,150 USD and provides an excellent mix of some of South Africa's most desirable and more common species.
With 97% of international hunters rebooking, it is obvious Huntershill Safaris provides their clients an excellent experience African experience. For more information on booking your first and/or dream safari: www.huntershillsafaris.co.za or info@huntershillsafaris.co.za