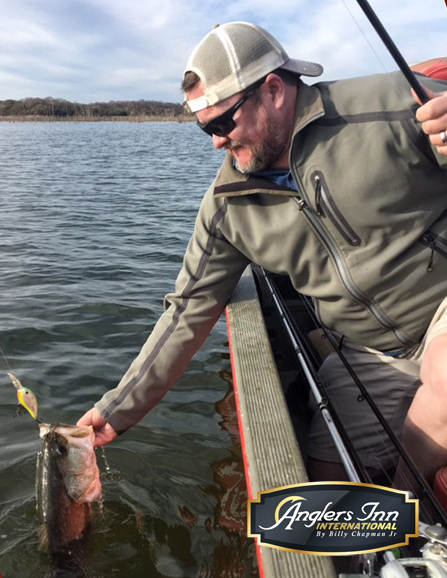 This just in…..
A group of a dozen anglers from Oklahoma and Texas are currently enjoying their annual journey to visit one of Billy Chapman Jrs' Anglers Inn International Mexico lakes. This year they are fishing the relatively new Lake Picachos, just east of Mazatlan. It's a new lake for these anglers, having spent summers past at the Anglers Inn lodge at Lake El Salto.
It took no time at all to realize the fish-catching potential of the lake was realized as over a hundred of fish per day per boat are reported by the group. Catches of largemouth bass over six pounds are also confirmed. Best baits have been the 10XD Fat Free Shad which lures two fish at a time to bite, the 8-inch green pumpkin lizard and 4- and 5-inch swim baits.
This is not the only group with Picachos success. Anglers all spring are relating the same experiences, including groups from B.A.S.S., Alaska and New Hampshire just to name a few.
Lake Picachos is easy on the traveler with direct flights from Dallas and Phoenix. After clearing customs, a Chapman driver whisks anglers away from the airport for the short less-than-one-hour drive to the lodge.
Anglers Inn at Picachos meets every standard Chapman demands at all of his lodges be it the five-star accomodations lakeside at Picachos and El Salto or his deluxe mobile yacht on the Rio Negro River in the Amazon jungle.
Every room is air conditioned with a private bath and hot shower, daily laundry service is standard and a world-class chef makes each meal a culinary delight. Boats and expert guides are ready for the best bass (largemouth or peacock) fishing in the world. And there's no need to lug fishing rods through the airport. Chapman provides top-notch St. Croix rods at each location, no charge.
Be like the Oklahoma-Texas group at the lake right now and book reservations for any of Chapman's properties at Anglers Inn or call 1-800-GOTA FISH (1-800-468-2347).
Coming soon…..Chapman will soon be opening his newest adventure. Called "The Willows" by Anglers Inn International, this magnificent lodge and first class marina are located on the shore of Idaho's Pend Oreille River north of Couer D' Alene. There's the best smallmouth bass fishing of course, but other water sports, hiking, camping, golf, shopping, skiing or simple relaxing are just part of the offerings at The Willows. Watch the video at https://www.youtube.com/watch?v=rREE6q-fvVg.