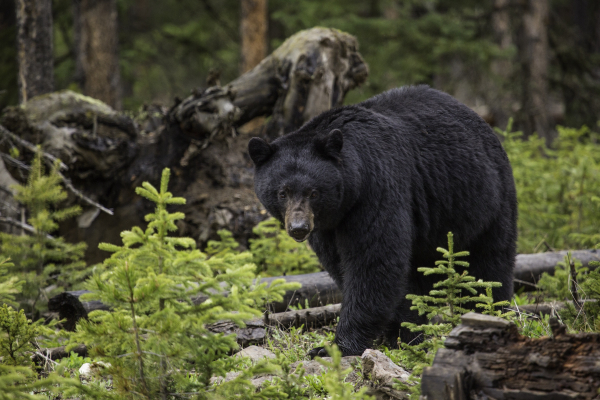 When you first meet our BC outfitter you will know right away that he is the real deal. One of the best tests for a good outfitter is seeing clients that came back empty handed on their hunt and immediately rebook for the following year. The Outdoor Solutions crew travels to see BC as much as possible to hunt with these guys when you leave you will know that every possible effort was made to get you on your animal.
When it comes to black bear this is one of our favorite places to go, there are plenty of bears, they are big and it's spot and stalk, so you have the opportunity to see lots of country. During our last visit we have 6 hunters in camp and took home 6 bears, with each of seeing on an average of over 10 bears per day. This is a two bear limit so if you choose, for an extra fee you can take a second bear
Depending on your hunt location, accommodations range from tented camp, to cabins, to their lodge. The cost for this 5 day BC adventure in early May through the first week of June is 2x1 $3500 or 1x1 $4500. If you would like to hunt a second bear, the fee is $750 and if second bear is taken, there is an additional $750 kill fee. Airport pick up, meals, lodging, 5 days of guided hunting, field prep and trophy care are all also included in this package. Not included are license, tags, GST, gratuities and BC Hunter Preservation Fund.
For more information about this BC bear hunt, contact Outdoor Solutions at (918) 258-7817 or www.outdoorsolutionscorp.com .