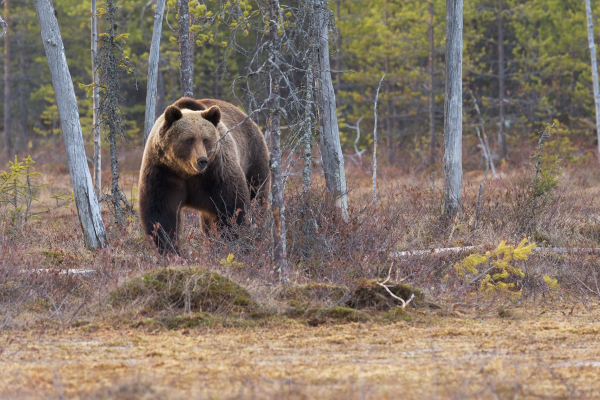 Hunting big bears is a textbook example of supply and demand economics. Most every hunter wants a big bear, but there are only so many outfitters with access to them. Demand for big bears exceeds the limited supply which means high prices…unless you go to Russia.
Renowned for finding deals throughout the hunting world, Links Wild Safaris offers this exclusive 2019 package for both brown and grizzly bears just across the Bering Strait.
The brown bear package for $14,900 includes all of the usual services: guide, meals, accommodations, transfer to and from airport to camp, and trophy fee for one brown bear which average 8.5' – 9' with a near 100% success rate. Your license is also included in the price.
The grizzly hunt includes all of the above and is $8,995 with a near 100% success on bears squaring 7' – 7.5'.
Both hunts are approximately 8-day trips with 6 hunting days.
To get more information about this bear economic outlier, contact Links Wild Safaris at www.linkswildsafaris.com or 715-466-5333.