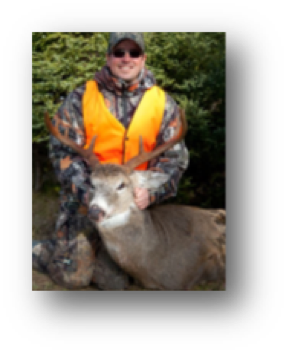 ANTICOSTI ISLAND WHITETAIL DEER-$4,995/ November 5-11, 2019
The deer of Anticosti Island are the most northeastern white-tail deer of North America. Their field dressed weight is on average between 140 and 160 pounds. A standard buck' antler would consist of 8 points with an antler width of between 16 and 18 inches. Link's Wild Safaris harvests many deer that exceed the islands averages every year. Each hunter is allowed two deer - buck or doe. Anticosti island sits astride the St. Lawrence River in the gulf of St. Lawrence, in Quebec Canada. The 20th largest island in Canada is 135 miles long and between 10 and 30 miles wide. The Island is a Provincial Wildlife Reserve. Both Boone and Crockett & SCI list the Anticosti Whitetail Deer as a distinct sub-species. The #1 SCI Record book Buck scored 145 5/8 and was harvested during the 2008 season.
Included: All meals, accommodations, charter from Mirabel to Anticosti Island, transportation to and from airport, housekeeping, guide and packing of deer for the return trip.
Not Included: Tags - $360 for two Deer, Transportation to Montreal, lodging before or after hunt, shipping of trophy to final destination.
Contact us today at 605-461-8955 or Mike@linkswildsafaris.com.