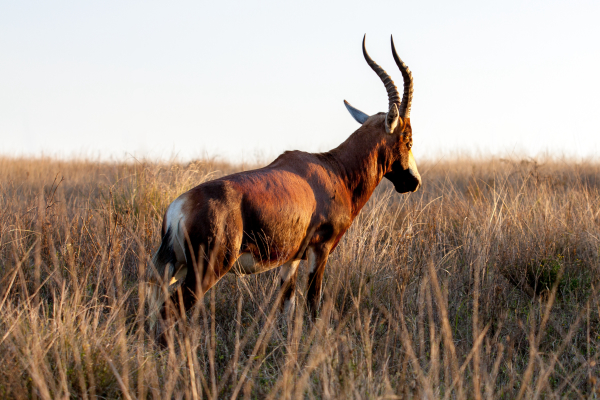 The fact that Ken and Roseann Mayer of All American Outfitter have been outfitting successful hunts in the Texas panhandle for a long time is no secret. Their book of returning clients is testament enough to that. But what is less well known are their numerous trips to the Dark Continent leading a delegation of new and experienced African hunters.
Here are the details: A fully escorted South African safari. All American handles all the details including gun transfers in country, side trips and more. A real hunting value, the 5 animal package includes 7 nights, 6 days hunting with all meals, laundry, trackers, skinners and 2x1 guide, as well as trophy fees for cape kudu, gemsbok, impala, blesbok and springbok, all for $4,500! And these are not culls, they are quality animals; silver medal Safari Club or better, with many Roland Ward trophies taken since 2009. All American Outfitter has been taking guests hunting with this Eastern Cape PH for more than 10 years with numerous references furnished on request. This is a trip you'll be planning your return flying home.
This escorted trip leaves the USA on June 11 and returns June 23, 2019. Ken and Roseann will be happy to send you all the information you need. For more information, click the following link: http://aaoutfitter.com/south-africa-hunts-2019/south-africa-free-dvd/ or www.aaoutfitter.com.